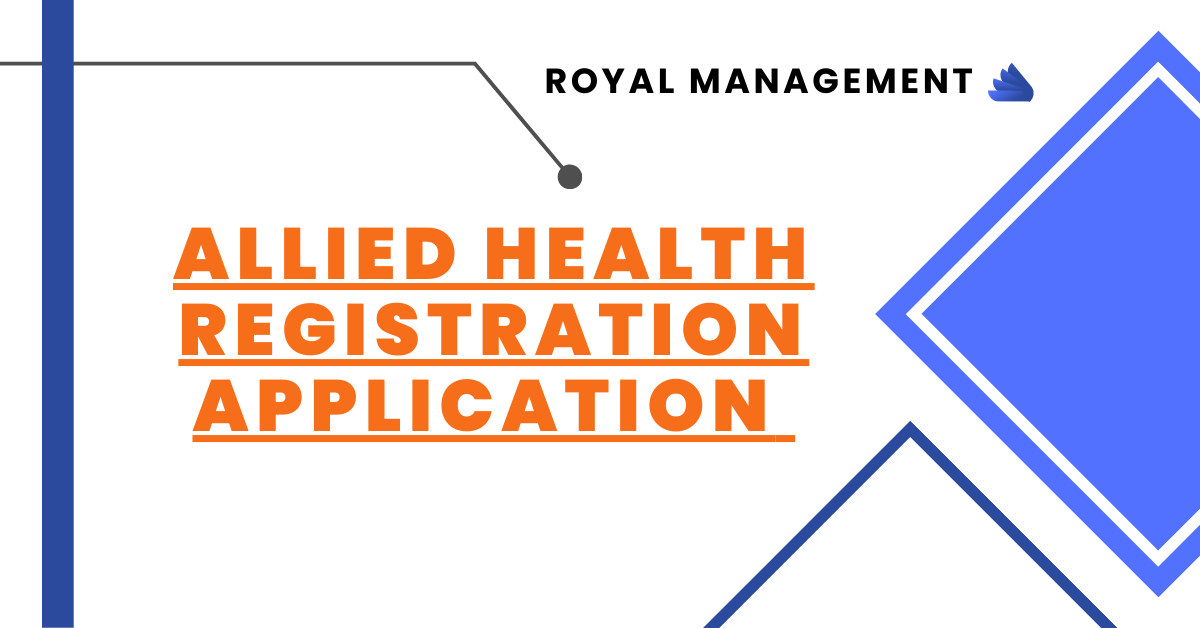 Achieving accreditation for an allied health profession is a very complex and time-consuming process. But with a few tips, you can successfully navigate the allied health registration process. Here are the tips for an allied health registration application.
Tips For Achieving Accrediation in Allied Health Registration Application
Understand the requirements: First of all, you need to understand the requirements of the allied health registration application, such as education, examination, and training requirements. You can also provide any other additional requirements.
Collect all required documentation: gather all requirements that should be required by allied health care. You can provide your education proof, certificates, and training details.
Check application deadlines. Make sure to check all the deadlines submitted by the application department. Try to submit your application on time.
Prepare for licensure exams: allied healthcare professionals conduct licensure exams, so be prepared for the exam. It may be mandatory to pass this exam to get registered.
Seek guidance from the regulatory body: if there is any confusion or concern, you can ask the regulatory body for advice. Reach out to the support or regulatory body for guidance.
Keep records of your progress: You can keep records of your progress, such as the tests you take, exams that are conducted, or any guidance that is given by a regulatory body.
Take the time to prepare for education requirements and be designed to meet continuing education requirements. The accreditation may require education requirements for the process.
Be patient: the admissions process may be lengthy and stressful. But you need to be patient and try to recover from the obstacles.
Final words:
It's also important to note that the accreditation process is different for each country or state, so be sure to check the requirements and procedures specific to your location. Feel free to share your thoughts about the tips in the comment section below.
Table of content
Related articles